Experience the Outdoors
There's nothing better than being surrounded by the sights, sounds and smells of gorgeous open spaces. Here are a few ways you can experience the land while learning more about the benefits of POST's work.
Walks & Talks
About POST Walks & Talks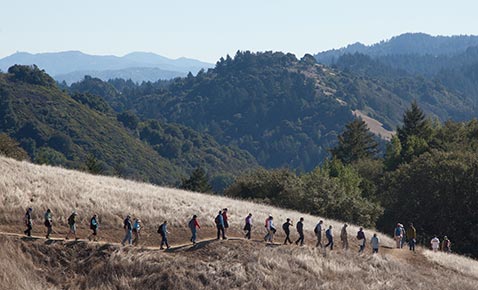 POST regularly offers a series of special outings for donors at the $500/year level and above, as well as members of our Open Space Legacy Society. These popular events take place on POST-protected lands, many of which are not yet open to the public.
When you join us for these walks, you can see firsthand how we're putting your donation to work. You can also meet fellow POST supporters while enjoying a spectacular day out on the land.
Join our Next Walks & Talks
Upcoming Events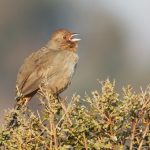 July 17, 2020
Event Details
Join us for a fun webinar about birds of Bear Creek Redwoods!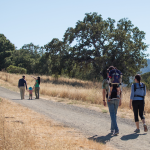 July 24, 2020
Event Details
Join POST for a talk with Dr. Susan Swetter about harmful sun exposure and tips for sun protection while enjoying our local open spaces.